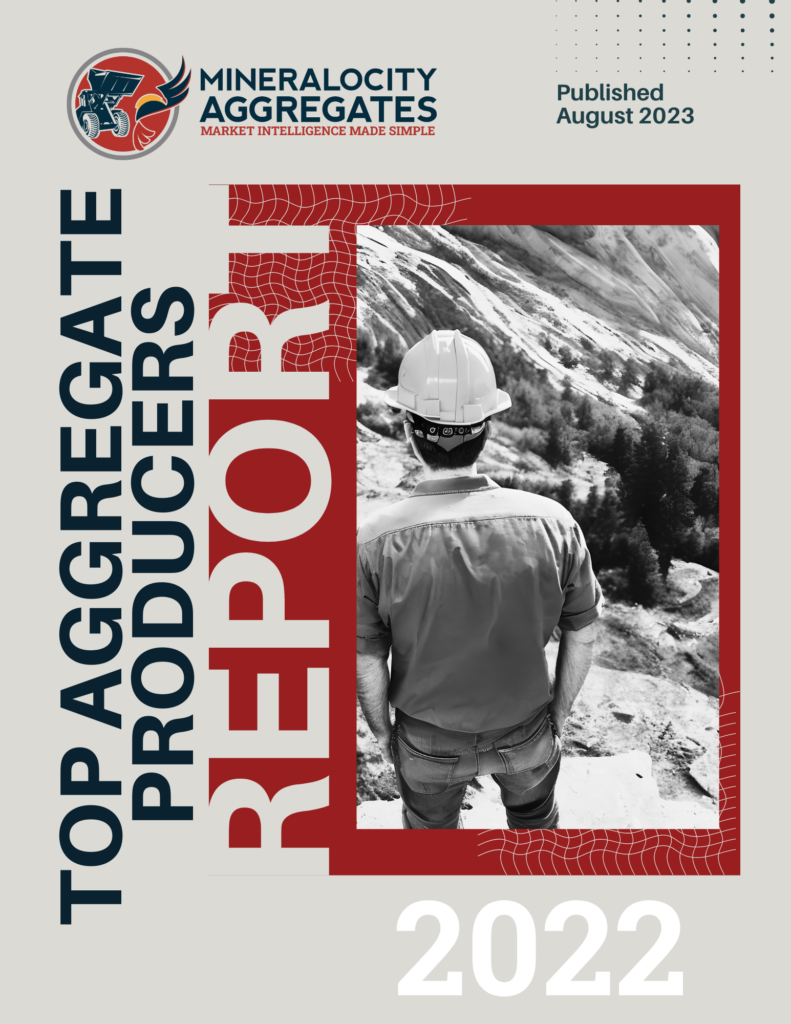 Discover Unprecedented Insights with the 2022 Top Aggregate Producers Report—Your Exclusive Access to Groundbreaking Construction Aggregate Market Data!
Get your FREE Top Aggregate Producers Report Today!
Our 2022 Top Aggregate Producers Report is far more than just a list. It's your gateway to an unparalleled depth of knowledge and actionable intelligence in the U.S. construction aggregate industry. With this one-of-a-kind report, you can:
Unveil Industry Giants: Learn who the top three aggregate producers are in each U.S. state and gauge their influence on state and national levels.
Decode Market Share Dynamics: Get not just names but detailed market share figures for each top producer, along with combined data, offering a comprehensive view of the competitive landscape.
Unlock Trends and Patterns: Benefit from expert commentary that helps you spot intriguing trends, correlations, and market dynamics that can shape your strategy.
Access Unpublished Data: This is the first time this level of detailed information has been available on a national scale, making it an essential resource for all players in the construction aggregate industry.
Request Hot Aggregates Alert Top 3 List